December 03, 2013
MacInnes promoted at Medline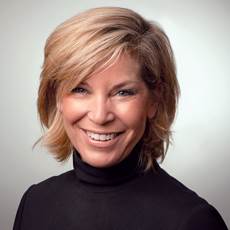 Sue MacInnes
Sue MacInnes has been promoted to the newly created position of chief market solutions officer at Medline Industries.
She has been with Medline since 1985 in sales and management positions of increasing responsibility, the company noted. She has been the company's chief marketing officer for the past decade, overseeing strategy and sales efforts for 20 different product divisions.
Her new position will include setting strategy to "expand Medline's presence among the country's largest health and academic systems and grow the business through innovative, cost-effective solutions for today's new healthcare market," the company said.
MacInnes graduated from Indiana University of Pennsylvania in Indiana, PA, with a double major in dietetics and nutrition education. She resides in Trout Valley, IL