February 07, 2017
Lawrence joins ARDX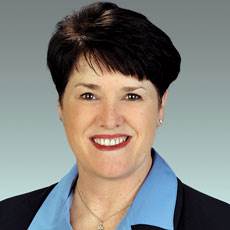 Christie Lawrence
Christie Lawrence has joined healthcare management and IT consulting firm ARDX as its vice president of commercial services. Her specialities include accountable care organizations.
She was previously the Vice President, Healthcare Marketing & Business Development at KPN Health in Dallas. She also has worked at HealthTeamWorks and at LifeSynch/Humana.
Earlier in her career, Lawrence served as the director of marketing at Planned Behavioral Health Care, the national marketing director at The Willough at Naples, an eating disorders center, and the director of marketing at Princeton Baptist Medical Center.
She completed her bachelor's degree at the Mississippi University for Women and her master's degree at the University of Southern Mississippi.