October 31, 2014
LaSalle Group selects Abbott-Shultz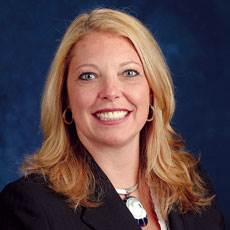 Brenda Abbott-Shultz
Brenda Abbott-Shultz, RN, is the LaSalle Group's new Vice President of Healthcare. Her responsibilities will include overseeing the nursing model for Autumn Leaves memory care communities, evaluating nursing procedures, and directing the development of healthcare policies and standards.
She was most recently the Chief Excellence Officer for Velacare in Boston, MA, providing clinical and operational consulting to small to mid-sized senior housing organizations. Before that she was a vice president at Benchmark Assisted Living.
Abbott-Shultz was a regional director of resident care at Marriott Senior Living for six years. She is the president of the Boylston Education Foundation, a nonprofit charitable organization supporting Boylston Elementary School.
Abbott-Shultz earned her bachelor's in nursing at Ursuline College. She completed her MBA, concentration in Management, at Strayer University, and wrote her thesis on "Managerial Differences Between Males and Females- a physiological and behavioral view."