August 29, 2017
Kurfees joins Relias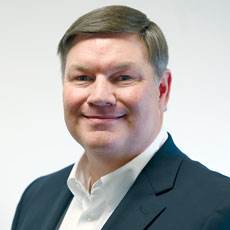 James Kurfees
James Kurfees has joined Relias Learning as the vice president of Information Technology.
Before Relias, he was the Director of IT at Ralph Lauren Corporation in Greensboro, NC. He has held IT leadership roles at B/E Aerospace (currently Rockwell Collins) and United Guaranty Corporation (currently Arch Capital Group Ltd).
Kurfees was an adjunct faculty member at Forsyth Technical Community College for six years. He also has been a software engineer at INRI.
He completed his bachelor's degree in computer science at UNC-Charlotte and attended the executive leadership program at the Bryan School of Business at UNC-Greensboro.