July 03, 2018
Harrison begins as associate dean at SIU Edwardsville School of Nursing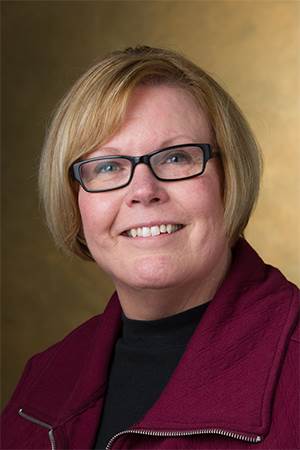 SIU Edwardsville School of Nursing Associate Dean Roberta Harrison
Roberta Harrison, Ph.D., RN, became associate dean for academic programs and community/global partnerships for Southern Illinois University Edwardsville School of Nursing on June 1. She replaced Rhonda Comrie, Ph.D., following Comrie's retirement in May.
In her new role, Harrison develops strategies to increase the school's number of community and global partnerships.
She is an associate professor in the Department of Primary Care and Health Systems Nursing and has served as assistant dean for undergraduate programs since 2012. She has been a member of the nursing faculty since 2006. Harrison also served as a research and leadership consultant for Anderson Hospital in Maryville from 2007 to 2012.
Harrison has bachelor's, master's and doctorate degrees in nursing from the University of Missouri-St. Louis and is a graduate from St. Luke's School of Nursing in St. Louis.