August 20, 2014
Goodman Group appoints Gustafson as director of intergenerational programs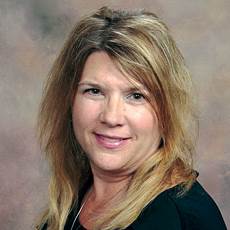 Denise Gustafson
Denise Gustafson has been chosen as the director of intergenerational programs for The Goodman Group.
She will be responsible for developing innovative and unique intergenerational programs for all of the company's managed communities and Intergenerational Learning Centers, part of Intergenerational Living and Health Care, Inc.
Gustafson has served as a president, an executive director and a board member for Intergenerational Living Health Care, Inc., for more than 19 years and has pioneered various projects for The Goodman Group. Previously, she helped develop the Florida Learning Center at the Palms of Largo and taught 4th graders at a Montessori school in the Minneapolis School District.
She received her bachelor's degree in elementary education from State Cloud University.