March 21, 2017
Fletcher named VP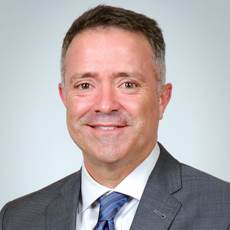 Todd Fletcher, Northwest Division of Life Care Centers of America
Todd Fletcher has been chosen as vice president of the Northwest Division of Life Care Centers of America in Federal Way, WA.
He will oversee operations at 29 skilled nursing facilities in the states of Idaho, Oregon, Utah and Washington.
Fletcher was a senior executive director and regional vice president at LifeCare starting in 2003. He has 27 years of experience in the field, including as executive director of Rimrock Villa Convalescent Hospital and La Habra Convalescent Hospital in California. He has also worked at Life Care Center of Bothell and Cottesmore of Life Care in Washington.
Fletcher graduated from Walla Walla College with a bachelor's degree and completed an additional degree at Southern Adventist University in Tennessee.