August 17, 2016
Flatt selected as new CEO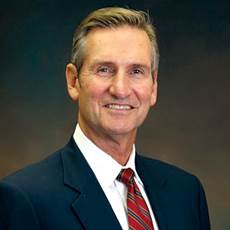 Steve Flatt
Stephen F. Flatt, Ph.D., is the new CEO at Tennessee-based National HealthCare Corporation, the nation's oldest publicly traded senior healthcare company.
The previous CEO, Robert G. Adams, will retire effective Dec. 31 but remain as non-executive chairman of the board.
Flatt joined the company in 2005 as its SVP of development and was promoted to president in 2009.
Before NHC, he was the president of Lipscomb University for eight years. He began at Lipscomb in 1977 as assistant to the vice president, and worked as a director of admissions, vice president of business affairs and vice president of institutional planning. He was a minister at the Madison Church of Christ for more than a decade.
Flatt serves on the Executive Committee of the Council for Post Acute Care and the Boards of Directors of The Community Foundation of Middle Tennessee and Nashville Inner City Ministry. He is also a member of the Nashville Health Care Council.
He completed his bachelor's degree at Lipscomb and earned master's and doctoral degrees at Vanderbilt University.