February 19, 2014
Felgar is new president of Pennrose Management Co.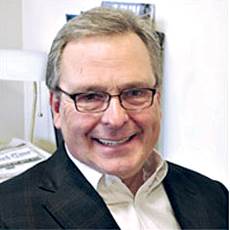 Lee John Felgar
Lee John Felgar will begin as the new president of Pennrose Management Company, the subsidiary of Pennrose Properties, LLC, on Feb. 24.
"We continue to see a tremendous need for more workforce and affordable housing for families and seniors, and opportunities for conventional developments within our geographic area of operations and beyond," said Richard K. Barnhart, chairman and CEO of Pennrose. ... With Lee's capable leadership on the management side, we look forward to a great future."
Felgar succeeds Robert Lampher, and will oversee the company's management services for senior residential communities.
Felgar was previously president of Boston-based Preservation Housing Management, LLC. He also has worked for Volunteers of America, the National Housing Partnership, Cardinal and other ownership, development and management companies.
Felgar also served first lieutenant in public policy for the United States Air Force.
He graduated from Penn State University, and has an MBA from Suffolk University in Boston. He has done additional coursework at MIT and Duke University.