June 08, 2015
Dunham joins HDL Inc. full time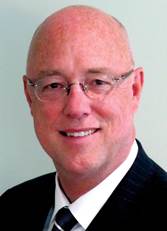 Dan Dunham, Senior Vice President, Chief Compliance Officer of HDL, Inc.
Dan Dunham has been appointed to Senior Vice President, Chief Compliance Officer for Health Diagnostic Laboratory Inc. In this position, Dunham will help the company meet its corporate compliance obligations, by working in all departments to build a solid foundation. He will also be in charge of the company's compliance policies, training, auditing and monitoring programs.
After serving as Interim Chief Compliance Officer since December, Dunham will now be full time at HDL. Before HDL, Dunham had over 30 years of experience as an attorney and compliance executive, and spent more than 20 of those years in the pharmaceutical industry. He was recently the inaugural Compliance Officer at Aptalis Pharma US Inc, and the Chief Compliance Officer at Astellas Inc.
Dunham graduated from University of South Dakota as an undergraduate, and earned his law degree from Columbia University School of Law.