August 25, 2015
Dornberger invited to presidential council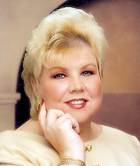 Sherrie Dornberger, RN, CADDCT, GDCN, CDONA, FACDONA
Sherrie Dornberger, RN, CADDCT, GDCN, CDONA, FACDONA, the executive director of the National Association Directors of Nursing Administration in Long-Term Care, has been asked to become a member of the Presidential Advisory Council on Combating Antibiotic-Resistant Bacteria for a two-year term beginning on September 28.
Dornberger will work on policies focused on preserving the effectiveness of antibiotics, advancing research, advancing development of rapid point of care and developing alternatives to antibiotics for agricultural purposes. The council will pursue dissemination of up-to-date information on the appropriate use.
Antibiotic resistance has long been an interest of Dornberger.
"We are honored that Sherrie and NADONA have been invited to serve on the Presidential Advisory Council. We are thrilled that directors of nursing administration are being recognized for their expertise on such important issues," said NADONA President Robin Arnicar.