June 26, 2016
Crump to lead the Foundation of Wesley Woods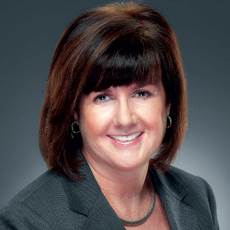 Tracy Crump
Tracy L. Crump has been appointed as the president and CEO at the Georgia-based Foundation of Wesley Woods.
In her previous role with the Wesley Woods, she served as the foundation's executive director. Under her direction, more than $10 million was raised to help provide financial assistance to members of the organization's senior living community.
Crump was the first executive director of the Georgia CIO Leadership Association, which she left in 2014 to join Wesley Woods. She also previously worked as the COO of the Girl Scouts of Greater Atlanta, CEO of Girl Scouts Heart of the South, Vice President of Enterprise Support Services for ServiceMaster, and as a National Account Manager for AT&T.
She was named 2013 Mentor of the Year at Year Up, and served as chairwoman of the United Way of Greater Atlanta's Women of Tocqueville Cabinet.
Crump completed a bachelor's in business administration from the University of Memphis. She and her husband live in Milton, GA.