January 29, 2015
Chedid moves to run nonprofit CCRC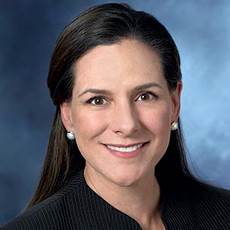 Stephanie Chedid
Stephanie Chedid was announced as the president and CEO of United Lutheran Program for the Aging (Luther Manor) on January 20. Luther Manor is a continuing care retirement community in Wisconsin.
She succeeds the Rev. David J. Keller, who retired in 2014 after 23 years as President and CEO.

Chedid was previously the president of Cleary Gull Advisors Inc., in Milwaukee. Prior to joining Cleary Gull in 2006, Chedid was a SVP with Robert W. Baird and Co.

In 2014, The Milwaukee Business Journal called her one of its "Women of Influence."

In addition to being a speaker at LeadingAge, Chedid is a member of the Women's Leadership Council for the United Way of Greater Milwaukee, a past board member and successful contributor to philanthropic efforts of the Lutheran Home Foundation, a board member and past chair of Community Health Charities of Wisconsin, a former board member of Economics Wisconsin, and a classroom volunteer for Junior Achievement.

She completed her bachelor's degree at the University of Wisconsin-Milwaukee.