June 16, 2014
Care Innovations selects CMO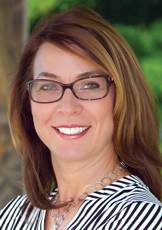 Care Innovations selects CMO
Karissa Price-Rico, Ph.D., has been hired as Intel-GE Care Innovations' Chief Marketing Officer.
Price-Rico previously was co-founder and CEO of The Trusted Hands Network. While there, she was responsible for developing all consumer and business marketing strategies and with her team built a national network of more than 500 certified home care agencies and service providers.
Prior to founding Trusted Hands, Price-Rico spent nine years as the vice president of growth initiatives at Lexicon Marketing, where she was responsible for researching, creating, planning and execution of all marketing, branding, and product and business development activities. She also served as a consultant with The Boston Consulting Group in Los Angeles, and has been a member of the Foundation Board of Directors at Northern Arizona University.
Price-Rico completed her bachelor's degree at the University of California, San Diego. She earned a Ph.D. in International Political Economy from Harvard University.