January 10, 2017
Brandeis joins The New Jewish Home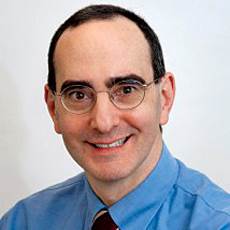 Gabriel Brandeis
Gabriel Brandeis, M.D., has joined The New Jewish Home as its senior director of medicine.
He was previously on the faculty at Boston University, and was recently named a clinical professor in the Department of Geriatrics and Palliative Care at Mount Sinai's medical school in New York.
Brandeis has taught at Harvard University, and his work has been published in the Journal of Aging Research and the Annals of Long-Term Care, along with other scholarly publications.
He completed his bachelor's and master's degrees at the University of Pennsylvania and his medical degree at the Icahn School of Medicine at Mount Sinai. He finished his internal medicine residency at SUNY Upstate Medical University in Syracuse and a geriatric fellowship at Harvard Medical School.