April 15, 2014
Blueprint Healthcare adds associate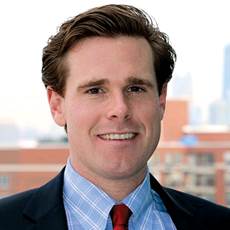 Connor Doherty
Connor Doherty has joined Chicago-based Blueprint Healthcare Real Estate Advisors as an associate.
His main focus will be looking at real estate deals in the seniors housing sector, including properties in Ohio.
He comes to the company after being an investment manager at Pearson Realty Group, also in Chicago.
Doherty has a degree in urban planning from Miami University of Ohio, where he was a member of the men's golf team. He lives in Chicago and is a Certified Commercial Investment Member candidate.