July 09, 2013
Belinda McNutt new DON at Lourdes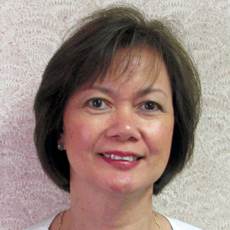 Belinda McNutt
Belinda McNutt, RN, is the new Director of Nursing at Lourdes Nursing Home in Watership Township, MI.
McNutt has 21 years in long-term care, and joined Lourdes in 2004. She was a Minimum Data Set Coordinator for 11 years and is certified by the American Association of Nurse Assessment Coordination. In the MDS role, she collects data pertinent to the conditions and care of residents.
Lourdes Senior Community has four buildings: Fox Manor on the Lake Independent Apartments, Mendelson Home Assisted Living, Lourdes Nursing Home and Clausen Manor Memory Care. It is sponsored by the Dominican Sisters of Peace.
McNutt has been married for 27 years and has two children, Mackenzie and Christopher.