April 02, 2014
Beacon Hill chooses executive chef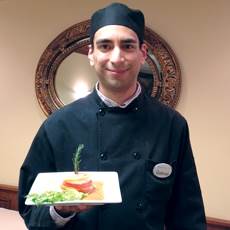 Gabriel Lagunas

Beacon Hill, a senior living community in Lombard, IL, has hired Gabriel Lagunas as its executive chef.

Lagunas previously owned and managed Eggz Dujour, and has 21 years of experience. He will oversee the dining staff, plan menus and oversee nutritional choices for residents. His goals include adding more diversity to meals and incorporating new ethnic flavors.

Before owning his own restaurant, Lagunas was the executive chef at the Itasca Country Club for 19 years. He studied at the Culinary Institute of America.


Beacon Hill is owned by Lifespace Communities.