May 30, 2017
Barbour named director of philanthropy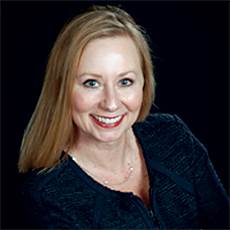 Belinda Barbour
Belinda "Dee Dee" Barbour became the director of philanthropy in May at continuing care retirement community The Village at Orchard Ridge in Winchester, VA. The community is a part of the National Lutheran Communities & Services.
She previously worked at the Museum of the Shenandoah Valley as the director of annual giving. Her previous philanthropic work also has included the Free Medical Clinic of Northern Shenandoah Valley, Shenandoah University, and Shenandoah Valley Discovery Museum.
Barbour has been on the board of the Rotary Club of Winchester, and the Tri-State Chapter of the Association of Fundraising Professionals. She is also a member of the National Capital Gift Planning Council and the winner of the 2017 Planned Giving Days Tere Linehan Memorial Scholarship.
She completed her bachelor's degree at Mountain State University in Beckley, WV.