May 12, 2014
Atwell promoted at Erickson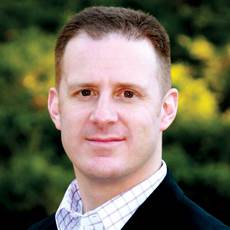 Jason Atwell
Jason Atwell has been promoted to senior director of sales at Wind Crest retirement community in Highlands Ranch, CO. Wind Crest is an Erickson Living community.
Atwell also will oversee Highland Springs in Dallas and Eagle's Trace in Houston, as well as help support Tallgrass Creek in Overland Park, KS.
He has been with Erickson Living since 2004, and has worked at Riderwood in Silver Spring, MD as well as Eagle's Trace and Wind Crest. He received the Erickson Retirement Communities Sales Leadership Award in 2008.
Atwell began his career as an assistant director of admissions, guest services, at Cedarville University.
Atwell completed his undergraduate degree at Cedarville University in Cedarville, OH, and has a master's degree from Franklin University in Columbus, OH.