July 18, 2013
ArjoHuntleigh names Lytle North American president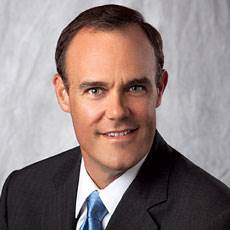 Rick Lytle
Rick Lytle is ArjoHuntleigh's new North American President. He will oversee the company's sales and service operations in the U.S. and Canada and will initially focus on integrating the commercial operations of the recently acquired Therapeutic Surfaces division from Kinetic Concepts, Inc.
"I am very pleased to have Rick join our company as a contributor toward continued business and organizational growth in North America and as a participant in the formation of our global strategy," said Alex Myers, global president and chief executive officer, ArjoHuntleigh.
Lytle previously worked at Covidien, for 11 years, and served as the president for Europe, Middle East and Africa. He also served as Covidien's general manager of the U.S. and Canadian Imaging Division and led a staff of 800.
Earlier in his career, Lytle held sales and marketing management positions at Sage Products and at Black and Decker.
Lytle received his undergraduate degree at Indiana University's Kelley Business School and also completed multiple executive education programs at the University of Chicago Booth School of Business and the University of London.