July 12, 2017
Ann's Choice hires new executive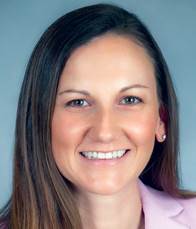 Melinda Dechert, Ann's Choice Retirement Community
Melinda Dechert has been appointed associate executive director for Ann's Choice Retirement Community located in Bucks County, PA. She will start in September.
Prior to this position, Dechert worked at Ann's Choice as the director of continuing care since last June. Before her employment with Ann's Choice, she worked at HCR ManorCare for 10 years.
Dechert earned her undergraduate degree from the University of Delaware. She completed her master's in business administration from National University in La Jolla, CA.
Ann's Choice, which serves more than 2,000 residents, is managed by Erickson Living.