August 28, 2014
Amodeo joins AHCA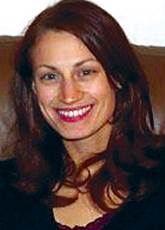 Arelene Amodeo
Arlene Amodeo has joined the Quality and Research Department as the new research analyst at the American Health Care Association/National Center for Assisted Living, starting Sept. 2
She will strategically design, develop and implement data analytics using large national data sets to support our members evaluate and improve their quality of care using AHCA's LTC Trend Tracker program, a web-based benchmarking tool free to members. She also will analyze the impacts of regulations and reimbursement policies at both the state and national level.
Amodeo was previously a SAS programmer at the American Institutes of Research, and before that was a research associate at the Law School Admission Council.
She received her bachelor's degree from the University of Pittsburgh and her master's degree in statistics at Rutgers University.