October 01, 2013
Workaholics suffer mentally and physically, analysis says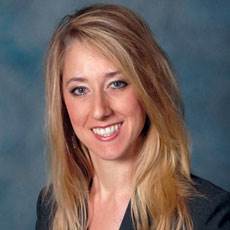 Sarah Asebedo's work has appeared in the Financial Planning Review.
Working long hours may result in decreased mental health and skipping meals, according to new research.
While there has long been an assumed link between workaholism and well-being, there has been a lack of supporting research. However, a Kansas State University analysis provides new insight. It was based on the National Longitudinal Study of Youth 1979, which queried nearly 13,000 participants a year until 1994, and then every two years.
Those who worked more than 50 hours a week on a continual basis for over a year were considered workaholics. While the analysis did not differentiate between professions, KSU College of Human Ecology doctoral student Sarah Asebedo said healthcare professionals can use the data to evaluate their work-life balance. She and two colleagues focused on professionals between 45 and 53 years old. Physical well-being was measured by whether the person skipped meals, while mental well-being was assessed by a self-reported depression score.
To mitigate the stress of extra work, healthcare professionals can ask, "'If I'm working an extra shift, can I eat a well-balanced meal?'" she advised.
Busy employees need to ask themselves if they can disengage from work during personal time, she added. For administrators or managers, it's important to look for time-off policies or subtle ways to promote health, she said.