March 20, 2016
Women, Medicare beneficiaries more prone to hospital readmissions, study finds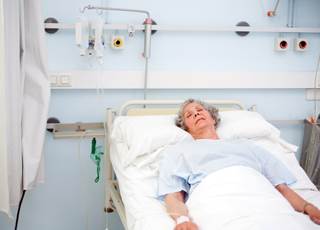 Women recovering from heart attacks are 17% more likely than men to be readmitted to the hospital
New research is shedding light on the impact of socioeconomic factors, including income, race and payer status, on 30-day readmission rates.
The study, published Thursday in the Journal of Healthcare Quality, analyzed data from nearly 15 million inpatient discharges from more than 600 hospitals. The hospitals selected for research are located in "geographically diverse" areas including large urban centers and small rural hospitals, researchers said.
Results showed that, compared to men, women who have heart attacks have a 17% higher risk of being readmitted to the hospital within 30 days. Medicare beneficiaries being treated after a heart attack had a 24% higher risk of readmission than patients with commercial insurance.
Hospital patients living in low-income areas were also found to have higher readmission rates, especially in areas where crime and poverty have contributed to higher rates of chronic diseases like diabetes and heart disease, researchers found.
The study also broke down the conditions with the highest risks for readmission, with heart failure (20% risk), chronic obstructive pulmonary disease (18%), renal failure (17%), sepsis (17%) and pneumonia (12%) rounding out the top five.
Researchers said results of the study, which was conducted by healthcare improvement company Premier Inc., can help providers zero in on which patients and conditions pose the highest risk of readmission.
"This research highlights areas providers should be paying extra attention to," study co-author and Premier Vice President of Research John Martin, MPH, told Modern Healthcare.
The release of the study comes just one day after the Centers for Medicare & Medicaid Services unveiled their "Mapping Medicare Disparities" tool, which breaks down Medicare beneficiary data by state or county, beneficiaries' demographics, health conditions, readmission and Medicare measures.