February 13, 2014
Winner of McKnight's subscription contest announced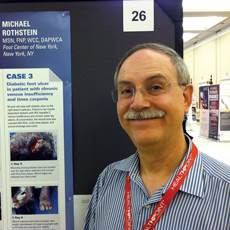 Michael Rothstein
Michael Rothstein, MSN, FNP, WCC, DAPWCA, of the Foot Center of New York, is the winner of McKnight's subscription contest. The Foot Center of New York is the clinical teaching affiliate of the New York College of Podiatric Medicine.
Rothstein updated his information with McKnight's and answered a few short questions, which allows the magazine to pinpoint and direct appropriate content. He won a $500 gift card.
If you would like a chance at winning an iPad or $500 gift card, follow the following link and update your profile with McKnight's.