March 06, 2008
Whitman remains bullish on market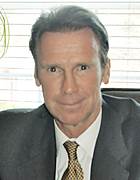 Formation CEO Arnold Whitman

Arnold Whitman offered simple advice to operators concerned about turmoil in the seniors housing and care field: deliver the best possible care.

Speaking at the NIC Western Regional Symposium in Las Vegas on Wednesday, the CEO of Formation Capital, a private equity firm, said he remained bullish on the sector. "The long term fundamentals are fantastic," he said.

Whitman noted that in addition to economic challenges, operators need to be wary of unions, politicians, plaintiffs and even journalists from The New York Times. Operators will need to have a better sense of what's going on, and speak with a more unified voice going forward, he added.

Whitman was one of a few private equity firm owners quoted in a New York Times story last September that discussed the impact of private equity firms on nursing homes. The story led to widespread negative reaction from the public and lawmakers and prompted Senate committee hearings on the heated issue. More recently, two senators introduced the Nursing Home Improvement and Transparency Act of 2008, which would demand more information from owners and lead to closer monitoring of them.

The National Investment Center for the Seniors Housing and Care Industry is hosting the second annual Western Regional Symposium through today.