February 09, 2016
White House budget includes $4 billion pilot to 'streamline' LTC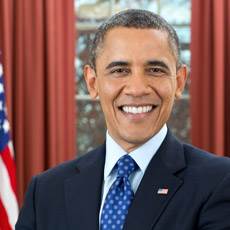 Obama's budget includes a $4 billion PAC pilot program
A pilot program to improve long-term care access and quality is among the healthcare proposals in President Barack Obama's $4.1 trillion budget plan for 2017.
The pilot program would give additional federal funding to up to five states to test a "more streamlined approach" to long-term care services, according to the budget proposal released Tuesday. The program is expected to cost a little more than $4 billion between 2017 and 2026.
Post-acute care has already taken more than its share of cuts under sequestration, and additional adjustments are concerning, Katie Smith Sloan, president and CEO of LeadingAge said in a statement to McKnight's.
The budget also includes a proposal to implement bundled Medicare payments for post-acute care providers, a move that would reportedly save the government around $9.9 billion through 2026. Bundling and value-based purchasing demonstrations by the Centers for Medicare & Medicaid Services should be completed before the new initiatives "roll out on a permanent, nationwide basis," Sloan said.
Mike Cheek, senior vice president of finance policy and legal affairs for the American Health Care Association, echoed Sloan's concerns.
"The post-acute care bundled payment proposal in this year's budget appears to be identical to previous legislative budget proposals," Cheek said in a statement. "Medicare payments to post-acute care providers would suffer nearly a 3 percent reduction in only five years. This bundling proposal is merely a rate cut, not a meaningful reform of our payment and delivery system."
Both LeadingAge and AHCA also expressed disappointment in the plan's proposal for bad debt reimbursement. Providers would have those funds curbed to close to $33 billion (in addition to an existing 65% reduction in reimbursement for bad debt, Sloan said.)
"Providers still are struggling with prior year bad debt reimbursement reductions — particularly for dual eligible beneficiaries," Cheek said. "Further reductions in bad debt reimbursement increase the risk that providers are taking for treating dual eligible patients."
The budget contains $44 million to healthcare fraud and abuse control. It would also give $25 million in funding for the Medicaid Integrity Program.
The President's budget allots $7.9 billion to Medicare over the next decade, with $5 billion lined up for Medicaid.
Additional proposals include a $1.1 billion effort to combat antibiotic resistant bacteria, Medicare Advantage reforms that would save the government an estimated $77 billion, and increased efforts to improve healthcare information technology and transparency.
LeadingAge applauded the proposal's inclusion of efforts to rein in prescription prices and give CMS the authority to negotiate drug prices, as well as a proposal to expand telehealth use.
The budget plan is unlikely to pass the Republican-controlled Congress.