March 05, 2015
Whistleblower allegations aren't limited to employment dates, judge rules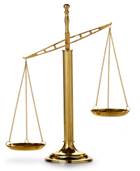 Whistleblowers getting a leg up?
Healthcare industry whistleblowers alleging False Claims Act violations may get more wind in their sails thanks to a recent ruling in federal district court.
After a series of amended complaints, attorneys for a former Novartis sales executive convinced a Pennsylvania District Court judge that allegations of fraud that extend past a whistleblower's employment with the defendant remain valid if the individual had direct knowledge of the ongoing fraudulent scheme at the end of his or her tenure.
In United States ex rel. Galmines v. Novartis Pharm. Corp., Donald Galmines filed a FCA complaint against Novartis in July 2006 two months after leaving the company as a senior sales consultant. The complaint alleged Novartis was engaged in an off-label marketing scheme for the drug Elidel involving illegal kickbacks that resulted in false claims, according to published reports.
Novartis has vigorously denied any wrongdoing.
But Galmines continued to provide additional evidence of alleged fraud by Novartis that continued at least through April 2009, basing his allegations on observations of Elidel marketing materials and payment of speaking fees and trips to physicians.
Judge Gene E.K. Pratter ruled Feb. 27 that Galmines' status shouldn't be limited to claims submitted before he left Novartis in 2006 because the exact end-point of the scheme wasn't a "critical element" of the allegations.
Skilled nursing has been increasingly touched by whistleblower and False Claims Act filings.