March 01, 2012
Where to find funding?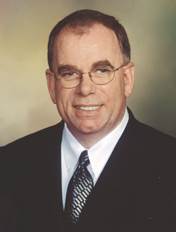 John O'Connor, editorial director, McKnight's Long-Term Care News

In many ways, 2011 was the year of the REIT, or real estate investment trust.

Compared to alternative funding sources, REITs were flush with cash — and willing to spend. They were also in a position to obtain capital at a lower cost than just about everyone else. Put these advantages together, and it's not surprising they were the biggest — sometimes only — funding game in town.

But what about 2012? Will REITs continue to sit in the proverbial cat bird's seat, or are other funding sources positioned to give them a run for the money? And what's going to happen with skilled care occupancy levels?

Moreover, are investors likely to put their money into skilled facilities as the Medicare and Medicaid funding streams become less predictable?

Michael Hargrave is probably one of the best qualified people in the nation to answer these questions. Mike heads NIC MAP, also know as the National Investment Center for the Seniors Housing & Care Industry's (NIC) Market Area Profiles (MAP) service.

There is simply no better place to find accurate information for data points such as revenue, occupancy, inventory and construction. NIC MAP's database includes more than 12,300 market rate seniors housing and nursing care properties representing independent living, assisted living, memory/dementia care and nursing care.

Luckily, if you want to gain the benefits of Mike's knowledge and insights, you don't necessarily have to call him. He is going to be one of our main presenters at the McKnight's Online Expo. The largest part of this show will be a two-day virtual trade show, on March 21 and 22.

If you are in the market for capital, or soon will be, this is a presentation you won't want to miss. In addition, four other sessions will address technology, payment, wound care and quality issues. To register, go to www.mcknights.com/expo2012. Attendance is free.

When you consider the time and money it would take to attend these sessions at a trade show, this really is a no-brainer. Thanks to the McKnight's Online Expo, you can save a bundle. And as they say, it's not important what you earn – it's what you keep.