January 06, 2017
Where Are They Now: The Terraces at Los Gatos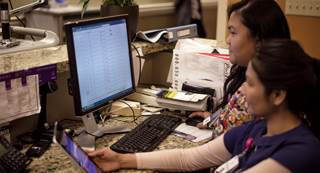 The Terraces at Los Gatos
Since winning the 2013 McKnight's Excellence in Technology Awards in the Dignity category, The Terraces at Los Gatos in California has continued to build on its successes.
The continuing care retirement community started using smart bed technology with a few beds. However, the SleepIQ system, which involves a biometric sensor under a mattress that sends data to providers, is now on all its beds. (Sleep Number acquired BAM Labs in 2015.)
Terraces added a memory care center with 16 private suites, says Executive Director Tyler Ichien. That makes technology even more important within the community. The alerts from the bed allow staff to reach a resident before he or she exits the bed, he says. It also helps with reducing pressure ulcers. The facility has reduced its pressure ulcer rate by 40% since 2011.
"We have a record of when someone is turned," he says.
Plus, family members always are interested in knowing how their loved one is sleeping. With the system, "We can show them that he's awake from 2 a.m. to 5 a.m., and we can develop programs around his schedule."
"That gives us a competitive advantage," Ichien notes. "We can tell people that the technology comes standard."