May 26, 2017
'Vulnerable populations' at risk under healthcare bill, providers warn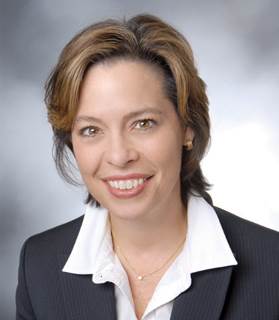 Cynthia Morton
Alarmed provider groups are saying that seniors are at risk following the Congressional Budget Office's release of a score that indicates the Republican healthcare bill would cut Medicaid spending by $834 billion over the next decade.
"We are very concerned about the sheer numbers of dollars that the bill would pull from Medicaid," Cynthia Morton, executive vice president for the National Association for the Support of Long Term Care, told McKnight's. "We know that Medicaid finances the bulk of care for our seniors and people with disabilities, so we need to consider that as dollars are pulled from the program in the name of reform."
The CBO's analysis comes as a Senate group tackles their own healthcare bill. Republican senators have consistently said since the House bill passed that they expect their version to take a far different approach to Medicaid.
The Senate's working group should be looking at whether healthcare reform will still "provide access to care for this vulnerable population," Morton warns. "Are there guardrails that need to be put into the bill to better protect the funding?"
In the House bill, amendments were included that provided a higher annual growth rate for the blind and disabled, as well as the aged, and another amendment put a stop on block grants for aged or blind/disabled populations. Those groups would stay under a per capita cap, which would provide more protections to providers and beneficiaries.
That led American Health Care Association President and CEO Mark Parkinson to note improvements in the GOP's approach, but he also indicated there's still a long way to go.
"The final House bill improved provisions for the populations we serve and we hope the Senate will continue to build upon these protections and fulfill the promise of Medicaid for our vulnerable seniors," he said in a statement. "For the thousands of people across the country who rely on Medicaid for long-term care, there are no other viable options to pay for their care."
LeadingAge noted, "The CBO score reinforces our position in opposition to block grants and per capita caps." The American Medical Association concurred, noting the CBO score confirmed that "last-minute changes to the AHCA made by the House offered no real improvements."
While more muted, the American Hospital Association said the new plan proposed cuts that would "negatively impact the program, the patients it serves, and the providers who care for those patients. Those cuts should not be included by the Senate in final legislation."
Department of Health and Human Services Secretary Tom Price, M.D., along with some Republican senators and the White House, have questioned the CBO's ability to accurately predict costs.