April 02, 2012
Vote on enhanced nurse education requirements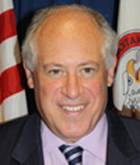 Gov. Pat Quinn (D-IL)

ILLINOIS — Illinois lawmakers delayed a vote on a bill requiring that at least 20% of all nursing and personal care in a nursing home be provided by a registered nurse.

Gov. Pat Quinn (D), who supports the first-ever registered nurse regulation, made last-minute changes to the proposed rule in early March. That prompted the Joint Committee on Administrative Rules to delay the vote until April, the Lincoln-Courier reported. This staffing proposal is part of a 2010 state nursing home re form bill.

The Health Care Council of Illinois, a trade organization that represents for-profit nursing homes, opposes the legislation because it would create an estimated $122 million in hiring costs annually, according to the group. It says the cost would not be covered by Illinois' new bed tax. At least a handful of consumer groups support the bill.



MIDWEST


Nurse shortage concerns
MICHIGAN — With the threat of a nursing shortage looming, states are getting creative in efforts to educate and recruit new registered nurses.

Michigan lawmakers are considering legislation that would allow the state's community colleges to offer four-year bachelor's degrees in nursing and a handful of other fields. At press time, Michigan's state House had passed the measure, which was then headed for the state Senate's education committee, the Detroit Free Press reported.

Proponents of the legislation say it is necessary to help meet an estimated shortfall of almost 18,000 nurses in the state by 2015. Advocates argue that, among other things, competition to get into state university nursing programs is fierce, thereby showing its' need.

Work standards proposed
IOWA — Iowa lawmakers are considering legislation that would require direct care workers in nursing homes to be licensed and meet training standards.

A state Senate committee has already voted to approve the legislation, but its backers are still awaiting debate by the full Senate, the Associated Press reported.

In a Des Moines Register editorial, AARP spokesman Kent Sovern wrote that the proposed legislation would affect more than 70,000 people, including nursing home workers and in-home caregivers. According to the editorial, caregivers would be expected to have a minimum amount of basic training and be able to specialize in areas such as mental health, end-of-life, oral care and Alzheimer's.

"Common sense dictates that the direct care workforce — Iowa's largest and one of the most important — should be viewed as a profession and have similar oversight," Sovern wrote.

Meth lab fire kills 1, hurts 2
OHIO — Investigators are blaming an Ohio nursing home fire — which killed one person and hospitalized five others — on a methamphetamine lab in a resident's room.

The 31-year-old man who was killed in the blaze was not a resident of the facility, according to local reports. Police said they expect to file criminal charges against two other men who sustained burns in the fire, the Associated Press reported. Neither of these men were residents.

Park Haven Home, a skilled nursing facility in Ashtabula, OH, has a one-star rating from Medicare's Nursing Home Compare's website, and was cited for 18 violations by state surveyors in 2011.

Ashtabula Fire Chief Ron Pristera told USA Today that the meth operation was a "pop bottle, shake-and-bake lab."
The Ohio Department of Health, which oversees the state's nursing homes, was investigating the fire at Park Haven.

PLAINS/MOUNTAINS
Red light for veterans SNF
WYOMING — Wyoming will remain the only state without a skilled nursing facility for military veterans. In late February, the state's Senate voted down a measure to build a 24-bed skilled nursing facility for veterans in the city of Sheridan.

Republican lawmakers felt the $4 million price tag was too high. Supporters of the facility said that the federal government would have paid a per diem rate of $98 per resident, as well as 65% of the construction costs, the Star Tribune reported.

The legislation's sponsors had proposed building a new facility in the form of a Green House. But opponents argued this would represent an expansion of the federal government and recommended supporters look at existing facilities to remodel. Wyoming currently has 55,510 veterans, 39% of whom are over the age of 65.

Reservation facility OK
SOUTH DAKOTA — The South Dakota Legislature voted to dismiss a deadline on an exemption to the state's moratorium on new nursing homes.

The state Legislature granted the Pine Ridge Indian Reservation an exemption to a state law limiting the construction of new nursing homes in 2010, but it also placed a deadline on the start date of any construction. A Feb. 16 Legislature vote, however, lifted the deadline, giving the reservation an indefinite amount of time to build a new nursing facility, the Rapid City Journal reported.

SOUTHEAST
Clause case back to court
WEST VIRGINIA — The West Virginia Supreme Court must re-examine a major ruling that makes nursing home arbitration agreements invalid, according to a U.S. Supreme Court decision.

The high court said that the West Virginia state Supreme Court applied the Federal Arbitration Act incorrectly when it said nursing homes shouldn't use binding arbitration clauses in resident contracts to protect against wrongful death and personal injury lawsuits, the Charleston Daily Mail reported.

That's good news for the state's nursing homes, which say they use the agreements to protect against unnecessary and costly litigation.

In its opinion, the Supreme Court urged the state court to reconsider cases where this statute was applied in nursing home arbitration.

"The West Virginia court's interpretation of the FAA was both incorrect and inconsistent with clear instruction in the precedents of this Court," the court's unsigned opinion states.

Background bill debated
KENTUCKY — Legislators in Kentucky are considering a bill that would require long-term care facilities in the state to run fingerprint background checks for new hires.

The bill, which cleared a state House committee in late February, also would run continuous criminal background checks of current employees. Funding for the legislation would come from a $3 million federal grant and a $1 million state grant, which would expire in 2014. State officials say that approximately 24,000 prospective job applicants would be screened under this legislation, the Lexington Herald Leader reported.

After 2014, facilities could pay for the background checks or pass the cost on to applicants. Currently, Kentucky state law requires LTC facilities to conduct name-only background checks on prospective direct-care workers.

SOUTHWEST
Huge fraud ring busted
TEXAS — Federal officials have brought down what they said is the largest home health fraud scheme ever busted.
The Centers for Medicare & Medicaid Services said around $375 million was billed incorrectly to Medicare and Medicaid. It announced the suspension of 78 home health agencies associated with physician Jacques Roy, M.D., of Rockwall, TX. Roy, his medical practice office manager, and five home health agency owners were indicted and face various counts of healthcare fraud.