December 06, 2016
Virtual reality gets residents excited about exercise: study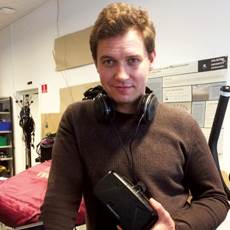 Bruun-Pedersen: Participants can choose a preferred landscape.
Nursing home residents probably won't rush to an exercise bike if they know they'll be staring at a blank wall while they work out. But incorporating virtual reality environments with exercise equipment may inspire residents to get active, according to new research out of Denmark.
Jon Ram Bruun-Pedersen, M.Sc, a research fellow in the Multisensory Experience Lab at Aalborg University, set out to turn exercise from something that seemed like a chore into something more engaging and exciting.
Bruun-Pedersen set up large screens in front of exercise bikes in a Copenhagen nursing home and allowed residents to choose the type of digital environment they wanted to ride through, such as park trails with flowers and butterflies, snowy forests or mountains.
"For many people, stepping into a virtual world can be an overwhelming experience, but the elderly subjects had a surprisingly high tolerance," Bruun-Pedersen said.
Virtual reality technology could extend from exercise, Bruun-Pedersen said, giving facility-bound residents a chance to experience environments they otherwise couldn't.
"You can … go for a walk in your childhood neighborhood or something else that has had great significance," Bruun-Pedersen said. "The possibilities are there with virtual reality."