May 01, 2014
Vibration holds promise for wounds, researchers discover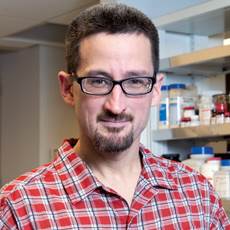 Timothy Koh, Ph.D.
Diabetic foot ulcers and other chronic wounds might heal more quickly if they are exposed to gentle vibrations, according to new research from the University of Illinois-Chicago and Stony Brook University in New York.
The researchers put an excisional wound on mice and then placed the animals in a cage on a vibrating plate five times a week for 30 minutes, for two weeks. They found the wounds in the mice healed more quickly than those in the control group.
"The initial experiments are very promising," UIC Professor of Kinesiology and Nutrition Timothy J. Koh, Ph.D., told McKnight's.
While the research shows that low-intensity vibration — which Koh describes as lower amplitude than an electric toothbrush — can help the diabetic mice wounds, there are still many questions as to why it works, he said. Koh's research for the past decade has focused on investigating inflammatory cells in tissue repair, first in skeletal muscle and now in skin.
"The next study is to see whether the signal affects cells in the wound or whether the signal changes bone marrow and works systematically," he said. "We're looking for the mechanism and starting to see if this works in people."
Given the number of long-term care residents with non-healing, chronic wounds, this gentle treatment holds promise, he said.
"We need to be able to translate this to humans, and that's in the early stage of planning," Koh said. "The obvious thing is that there are lots of patients suffering from wounds."
Findings appeared in PLOS One in March.