May 08, 2015
Ventas SNF spin-off could be a template for other REITs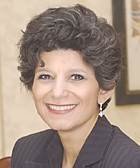 Debra Cafaro
Ventas, the massive healthcare real estate investment trust may be on the path to becoming a long-term care trendsetter once again.
The April 6 announcement of the planned spin-off of Ventas's skilled nursing portfolio was still red-hot when analysts began predicting that other healthcare REITs could follow suit.
Similar spin-offs in other business sectors have proven attractive, the analysts noted.
Ventas will be adding Ardent Medical Services, which includes a 14-hospital chain, in a $1.75 billion deal. Just a month earlier, Ventas had announced it would spend nearly $3 billion to acquire various senior housing assets and medical buildings.
Stock shares jumped 5% on the Ardent acquisition announcement, with some analysts predicting the value could increase by twice that much. Ventas will own 355 skilled nursing facilities and other healthcare-related assets upon completion of the Ardent deal.
HCP and Health Care REIT are among the other LTC investment groups that could follow Ventas's lead, according to analyst Jeffrey Langbaum of Bloomberg Intelligence.