September 01, 2012
U.S. court upholds decision on nixing union election rule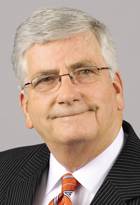 Brian Hayes

A federal trial court has upheld a blow to a National Labor Relations Board rule on union elections.

In May, the U.S. District Court for the District of Columbia agreed with the U.S. Chamber of Commerce, which had said that the NLRB did not have a required quorum when it adopted a rule that can expedite union elections.

The invalidated rule was colloquially called the "microwave rule." Long-term care providers disliked it, saying it would have drastically quickened union elections and not let them convey the disadvantages of unionizing.

As the Chamber went to fight the rule, the central question of its case relied on whether member Brian Hayes was involved in the rule's voting process. A quorum consists of at least three out of five NLRB members, and there were only three members on the board during the December vote.

After the decision in the Chamber's favor, the NLRB submitted a motion asking the court to reconsider, which included an affidavit about its electronic voting room process and Hayes' involvement when the rule was voted on.

While the court agreed there was evidence that Hayes was present but abstained from the vote, it chastened the NLRB for not presenting it earlier.

"The newly presented facts about the electronic voting room were not previously unavailable," wrote U.S. District Judge James E. Boasberg. "The Defendant simply chose not to include them ... In the end, the NLRB has offered too little too late."

Still, additional testimony "would have been useful at the summary-judgment state, but it likely would not have changed the outcome even then, and certainly does not establish 'clear error' or 'manifest injustice' now," he wrote.

The court's contemporaneous order denying the NLRB's motion was issued July 27.