December 08, 2015
Unions representing nursing home workers score in health benefit dispute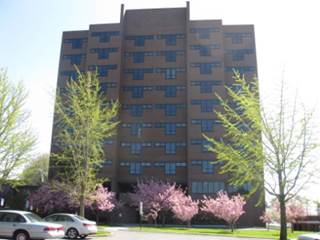 Gracedale Nursing Home in Nazareth, PA
Unions representing nearly 50 employees of a Pennsylvania county-run nursing home scored a win last week in a ruling over health benefit negotiations.
The Pennsylvania Labor Relations Board ruled Friday that Northampton County, which operates Gracedale Nursing Home in Nazareth, PA, must cancel the workers' much maligned current health benefits package. The United Steelworkers Local 2599 union, which represents some of the workers, claims the benefits package was forced on the workers without negotiation.
As part of the ruling, the county must also reinstate health benefits for the workers that were in place on Dec. 31, 2010 — the end date of their last contract — and reimburse them for any losses.
Luis Campos, county director of administration, told the Allentown Morning Call contribution increases were made to account for increased costs passed on to the county since 2010. County nursing homes often face looming shortages based on their percentage of Medicaid beneficiaries while also being obligated to pay higher levels of salary, pension and benefits to county workers.
Gracedale employees currently pay a 10% copay with deductible of $2,500 for individuals and $5,000 for families, compared to their previous arrangement of no co-pay with $250 and $500 deductibles, according to the Morning Call.
United Steelworkers filed their complaint in January, saying the county increased employee's health insurance contributions outside of negotiations. The American Federation of State, County and Municipal Employees, which also represents some Gracedale workers, recently won its complaint against the county. Most of the nurses represented by the unions are nurses.
Campos noted that the county did not have any comment on the ruling since it had not received it yet, but it was likely that union officials would meet with negotiators on Tuesday.