March 06, 2016
Unified post-acute payment system nearly complete, MedPAC says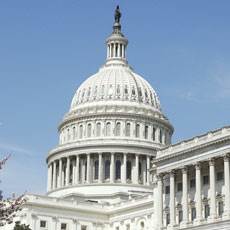 MedPAC's payment report will go to Congress in June
The Medicare Payment Advisory Commission is nearing completion of its prototype for a unified, site-neutral post-acute payment, the group said during a meeting on Thursday.
The new system would focus on patient characteristics, rather than type of post-acute care facility, and correct some of the "shortcomings" of the current prospective payment systems, MedPAC said. The prototype also includes high-cost and short-stay outlier policies.
The unified system would be used for skilled nursing facilities, home health agencies, inpatient rehabilitation facilities and long-term care hospitals, but would have the most adverse effects on IRFs and LTCHs because the patients treated in these facilities can also be treated in lower-cost settings, Modern Healthcare reported.
Some MedPAC members suggested the Centers for Medicare & Medicaid Services test the system with volunteer post-acute providers, and that the agency shorten the timeline for implementing the new system.
MedPAC will vote on a the prototype system in April, and submit a final report to Congress for consideration in June.