April 01, 2011
Ultrasound ineffective for treating difficult leg ulcers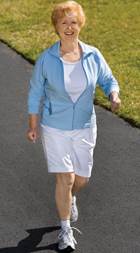 Ultrasound ineffective for treating difficult leg ulcers

Advanced technological approaches to treating venous leg ulcers are no match for good quality nursing care and perhaps a few good jokes, new research suggests.

With some types of medical conditions, ultrasound technology helps stimulate healing, according to Professor Andrea Nelson of the University of Leeds School of Healthcare in Britain. Not so when it comes to hard-to-heal leg ulcers.

Nelson and her team focused on patients with venous leg ulcers that had been present for six months or longer. Some patients received traditional nursing care, while some patients had that care supplemented with ultrasound therapy. At the study's conclusion, Nelson determined that the ultrasound had no impact on the time it took a difficult leg ulcer to heal.

The best way to treat these difficult ulcers, according to Nelson, is to stimulate blood flow with compression bandages and support stockings, as well as improving the patient's diet and exercise routine.

"Believe it or not," she says, "having a really hearty chuckle can help, too.This is because laughing gets the diaphragm moving and this plays a vital part in moving blood around the body."

These traditional treatment methods are easier to perform, and less expensive than more advanced technological treatments, according to the scientific researchers have said report in the March 8 online British Medical Journal.