January 26, 2017
Ultra High therapy tops utilization list for second year, CMS data shows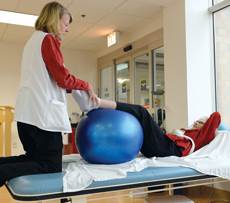 More than 1.5 million Medicare beneficiaries received Ultra High therapy in 2014, the report shows
Ultra High therapy billing accounted for the highest total number of therapy days in skilled nursing facilities in 2014, according to data recently released by the Centers for Medicare & Medicaid Services.
CMS' Skilled Nursing Facility Utilization and Payment Public Use File, published last week, shows that Medicare beneficiaries were categorized into one of the three Ultra High resource utilization groups for more than 37.3 million total days in 2014. That's compared to nearly 36 million total therapy days reported in last year's SNF data release for 2013.
More than 1.5 million Medicare beneficiaries were designated as requiring Ultra High therapy in 2014, the data shows. Very High rehabilitation levels, the next level down, followed with roughly 5.7 million total therapy days, and slightly more than 900,000 distinct beneficiaries.
Last year's utilization and payment file release was accompanied by the announcement that CMS, prompted by concerns over residents receiving higher levels of therapy than appropriate, was launching a Recovery Audit Contractor-led investigation into the issue.
"CMS strives to ensure that patient need, rather than payment system incentives, are driving the provision of therapy services," said Shantanu Agrawal, M.D., deputy administrator for program integrity and director of the Center for Program Integrity at the agency, when the investigation was announced in 2016.
Click here to view the full Utilization and Payment Public Use File, which includes data broken down by individual providers, state and RUG.