January 04, 2016
Tylenol might not ease flu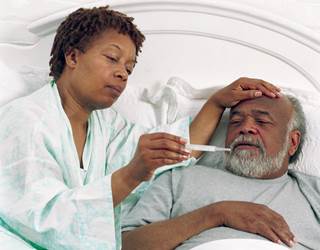 Study findings fly in the face of conventional wisdom, observers note.
Using acetaminophen to treat the flu might not help improve symptoms, a new study shows.
Around 80 flu patients who took four daily doses of the medication had no signs of reduced flu levels and no difference in clinical symptoms, compared to those on a placebo, researchers at the Medical Research Institute of New Zealand found.
Reducing fever — one of the body's adaptive responses to infection — during the flu could actually exacerbate flu symptoms by allowing virus levels to stay higher for longer, researchers noted.
Results of the study appeared in Respirology.