March 14, 2014
Two more cases of murder-by-insulin alleged at a nursing home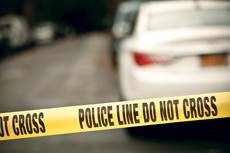 Double homicide at Houston nursing home; victims' roommate arrested
A murderer still at large used insulin shots to kill residents of a skilled nursing facility in Australia, according to authorities. The case is strikingly similar to one in the United States, in which the perpetrator recently confessed.
Two residents of a Summitcare at Wallsend nursing home in Newcastle, New South Wales, died in October after being given insulin shots, according to Australia's ABC News. A third resident also was hospitalized with insulin poisoning.
Police in Newcastle still do not have a suspect in custody, despite conducting hundreds of interviews and examining hundreds of hours of closed-circuit television footage, ABC reported Thursday.
In January, 34-year-old David Satterfield confessed to killing an 86-year-old resident of a Kentucky nursing home in 2007, using insulin. Satterfield, a certified medical technician, was a temporary worker in the facility at the time of his crime.
A second resident at the facility died around the same time and under similar circumstances, but Satterfield did not implicate himself in this death and police have not made a definite connection, a Louisville Metro Police Department spokeswoman told McKnight's in January.
Satterfield confessed because he is dying and homeless, but his motive still is unclear, according to LMPD officials.