February 01, 2011
Two major chains anticipate strong earnings during 2011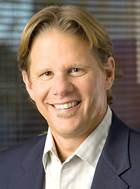 Sun Healthcare CEO Bill Mathies
Two skilled nursing companies maintained strong earnings outlooks for 2011, citing the new Medicare payment system and overall business growth.
Sun Healthcare Group Inc. expects earnings for 2011 to be in the range of $259 million to $265 million. The Irvine, CA-based company says the new Resource Utilization Group-Version 4 (RUG-IV) payment system will positively affect business.
It "reinforces our strategy of building clinical capabilities to care for higher-acuity patients and moving patients more quickly out of higher-cost acute-care settings," said William Matthies, Sun's CEO and chairman.
But he added that costs associated with higher-acuity patients, along with the elimination of concurrent therapy and the impact of the Medicare Part B Multiple Procedure Payment Reduction (MPPR), will offset increases in average Medicare rates.
The 2011 outlook also incorporates a focus on continued growth in its short-term rehab units. The firm also will "continue to pursue targeted acquisitions."
Earnings for 2010 are expected to be at the high end of the previously announced range of $244 million to $250 million, the company said.
Meanwhile, Skilled Healthcare beat analysts' earnings forecasts for 2011. It expects net income between $1.22 and $1.32 per share in 2011. Analysts had expected guidance for profit of 90 cents per share.
The company, which is based in Foothill Ranch, CA, attributed the improved earnings guidance to better-than-expected results from two ancillary units.
"The performance of our hospice and home healthcare businesses have exceeded our expectations and these businesses are expected to grow further," Chairman and CEO Boyd Hendrickson said.
The firm also raised expectations for full year 2010. It expected adjusted earnings between $1.01 and $1.04 per share. Previously, it expected profit between 92 cents and 97 cents per share.