January 06, 2017
Tubes seen as hindering care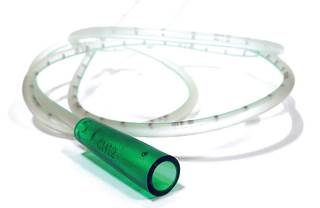 Only 12% of patients with a feeding tube had a palliative care appraisal.
Many hospital patients are given a feeding tube in order to be discharged to a nursing home, but often it's without receiving a palliative care assessment first, a new study has found.
Rutgers New Jersey Medical School analyzed the records of more than 200 patients who received a feeding tube and found that only 12% had a palliative care assessment prior to the procedure.
More than two-thirds of patients in the study were discharged but unable to live on their own. Among patients with acute brain injury or respiratory failure, 90% died in the hospital or were severely disabled at discharge.
Results appeared in Surgery.