November 05, 2015
Trilogy acquired by two REITs in another billion-dollar deal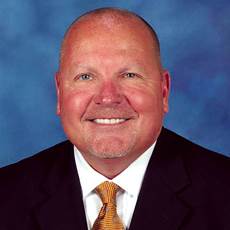 Trilogy CEO Randy Bufford: "Excited for this new chapter."
A joint venture between Griffin-American Healthcare REIT III and NorthStar Healthcare Income Inc. acquired senior healthcare provider Trilogy Health Services for $1.125 billion, the companies announced in late September.
California healthcare investor Griffin-American, which is co-sponsored by American Healthcare Investor and Griffin Capital Corp., will own 70% of the joint venture and serve as the manager. Colorado-based NorthStar Healthcare will own 30%.
Trilogy, which is based in Louisville, KY, operates 96 skilled nursing, rehabilitation and senior living facilities in Kentucky, Indiana, Ohio and Michigan. Overall, it employs around 13,500 people. The company also operates an institutional long-term
care pharmacy, PCA Pharmacy, and Paragon Rehabilitation, a rehabilitative services company.
Trilogy's management team, led by founder and CEO Randy Bufford, will maintain a $24 million investment in the company. The sale is expected to close by the end of the calendar year.
"We are excited for this new chapter in our company's history," Bufford said in a statement. "We look forward to the financial and strategic support this new relationship will bring to our company as we continue our journey towards our goal of being the 'Best Healthcare Company in the Midwest.'"
Trilogy began the search for new business partners in 2014 and chose Griffin-American and NorthStar this spring, according to Louisville Business First.
"We have known the principals at Griffin-American and NHI for quite some time and have a great deal of respect for their vision and business acumen," Bufford wrote in the release.
Earlier this year, Trilogy announced plans to add 16 new campuses to its senior care portfolio, nine of which are to be new construction projects.