July 01, 2014
Tool gives providers a leg up when assessing malnutrition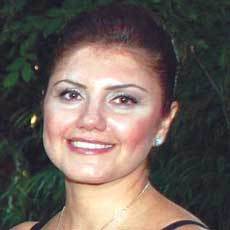 Hatice Simsek, M.D., Ph.D.
The calf circumference of residents is a "good substitute" for body mass index when using the Mini Nutritional Assessment Short-Form, according to a study published in May.
"MNA is an applicable and practical tool for assessing malnutrition in the elderly but the necessity of using BMI makes is complicated for the disabled or bedridden elderly," Hatice Simsek, M.D., Ph.D., of the Dokuz Eylul University Department of Public Health, told McKnight's.
Degenerative diseases also can cause discrepancies in the relationship between height and BMI, Simsek and her research team found.
They assessed 243 residents in seven Turkish nursing homes to test whether calf circumference can serve as an alternative to BMI on the MNA-SF. They measured residents' calves at the widest point and gave three points for measurements of 31 centimeters or more. A score of 12 or higher on the MNA-SF signifies that someone is well-nourished.
Results showed that the calf circumference and BMI short-form evaluations were similar and both had a "strong and significant" correlation with the full assessment, Simsek said. But the short-form versions tended to underestimate nutritional status, she added.
The study appeared in May in The Journal of Nutrition, Health and Aging.