September 04, 2015
Tool addresses LGBT residents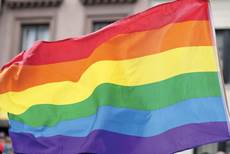 Rainbow flag
The Centers for Medicare & Medicaid Services has released a tool to help long-term care providers address the needs of older lesbian, gay, bisexual and transgender adults.
"Building Respect for LGBT Older Adults," includes six free modules with videos and quizzes that teach providers how to create safe and welcoming services for these elders. The modules were released through the National Resource Center on LGBT Aging in late July.
The tool was developed by the Administration for Community Living and Administration on Aging, with support from several LGBT and senior advocacy groups.