March 20, 2013
TODAY'S THE DAY: McKnight's Online Expo kicks off with session on MDS 3.0 as lawmakers reintroduce audit bill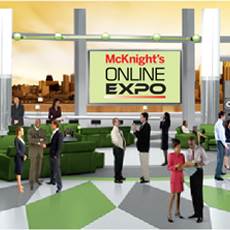 Six days to go: McKnight's Online Expo returns
Representatives Sam Graves (R-MO) and Adam Schiff (D-CA) recently reintroduced a bill to ease audit burdens on long-term care providers. Initially put forward in Oct. 2012, the Medicare Audit Improvement Act would change the way Medicare recovery audit contractors (RACs) operate.
"Hospitals and healthcare systems are inundated with redundant audits, unmanageable medical record requests and inappropriate payment denials," according to a statement endorsing the bill from the American Health Information Management Association. "Thus, the inefficiencies of the [RAC] program result in wasted resources and directly contribute to the increase in healthcare costs."
The bipartisan legislation seeks to improve the RAC system by levying financial penalties for poor auditor performance and requiring that medical necessity audits focus on widespread payment errors. It also would lessen the burden on skilled nursing facilities by putting limits on requests for medical records.
Long-term care professionals have increasingly found themselves under RAC scrutiny, putting greater pressure on staff to code properly. The seventh annual McKnight's Online Expo begins today with a session on the newest MDS 3.0 updates, providing essential information about how to avoid unpleasant audit results that might stem from poor assessment practices. Continuing education credit is available for this and four other free Expo webcasts offered today and tomorrow. Other topics include Immediate Jeopardy, wound care, capital and technology.
You can find out more about this exciting free event and register at mcknights.com/expo2013.