October 05, 2015
Thumbs failed in sanitizing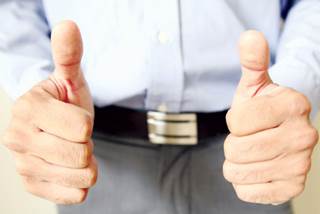 Clinicians often miss washing fingertips, thumbs and backs of hands.
Healthcare workers applying hand sanitizer miss their thumbs 37% of the time, according to new research.
Investigators at the Infanta Cristina Teaching Hospital in Spain studied more than 700 clinicians by looking at their hands with a UV lamp. They found the study subjects missed fingertips and the back of the hands more than 44% of the time. Palms were sanitized almost all of the time.
Only 9% of healthcare workers rubbed their hands correctly.
Results of the study were published in August in the American Journal of Infection Control.